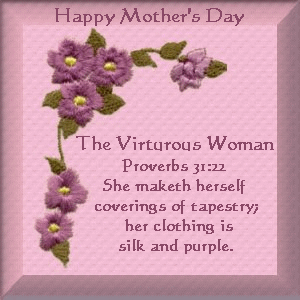 I am soo blessed in that I had a great mother. Mary and Ashia, two of my daughters are great mothers and Sarah our middle daughter will be a great mother in the near future. More about Sarah and her family coming soon.
As I'm writing this I'm reflecting on the mothers who I know. I have many friends and family members who I have seen the sacrifices that they have made, the tears that they have shed, the prayers that they have prayed and the unconditional love that they have given. Maybe these ladies had only one child, some of them didn't have children of their own and then some had a house full. It doesn't really matter what matters most is that they have been a mother to someone out there. They have given until it hurt and let me tell you friend it does hurt at times.
So to all the mothers who are heroes in my life whether you know it or not.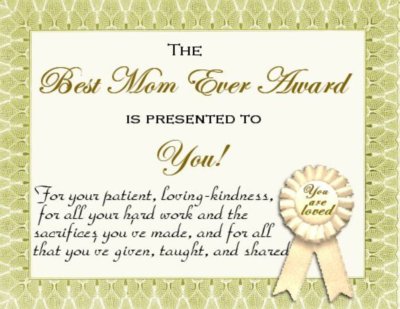 I love you!
Thanks for stopping by y'all and please come again soon.